Blue for working girl look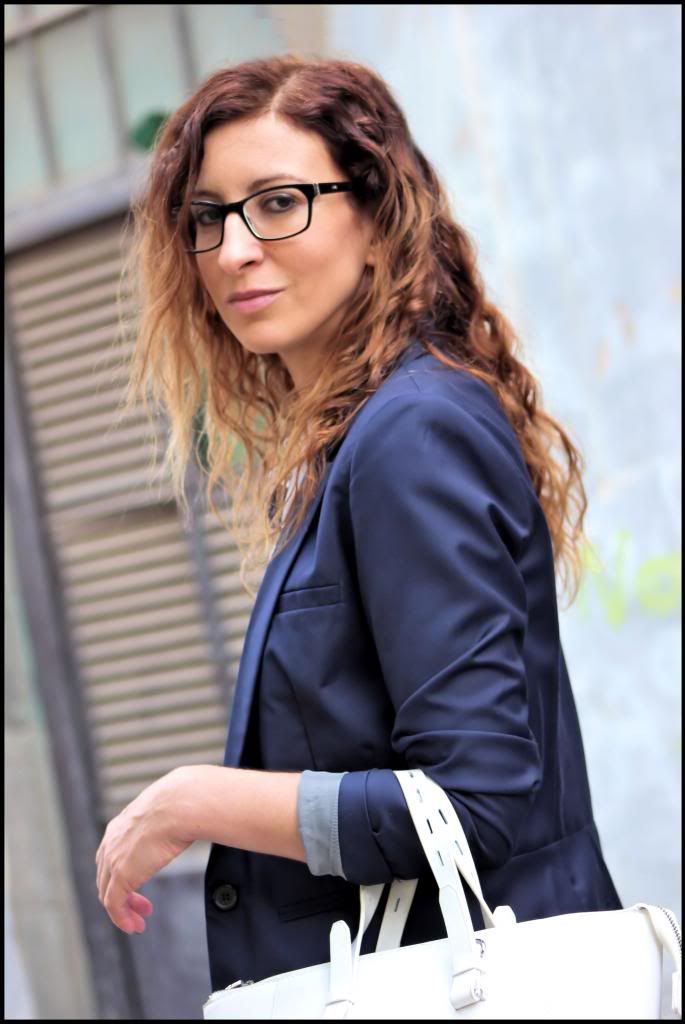 Saludos mis adorad@s amig@s hoy les muestro un look con

blazer

para un día de reuniones en la cuidad. La prenda destacada de este outfit es el blazer, un clásico en varios colores que no debe faltar en tu armario. Si no quieres prescindir de tus jeans favoritos pero tienes una reunión o acto importante el blazer te dará un toque elegante y discreto que necesitas, eso sí, lleva tacones o zapato plano pero con algo que lo haga destacar de la normalidad como por ejemplo unas bailarinas que lleven purpurina o strass, con alguna joya o elemento dorado/plata según el resto de complementos y accesorios.
**Hi my lovelys friends, today I show you a look with blazer for a day of meetings in the city . The outstanding garment I wear this look today post is the blazer, a classic in many colors that can not miss in your wardrobe . If you do not want to dispense with your favorite jeans but have a meeting or important event the blazer will give an elegant and discreet you need , though. you must wear heels or flat shoes but with something that makes you stand out from the normal such as backup dancers with glitter or rhinestones , with some jewelry or item gold / silver as the rest of fittings and accessories .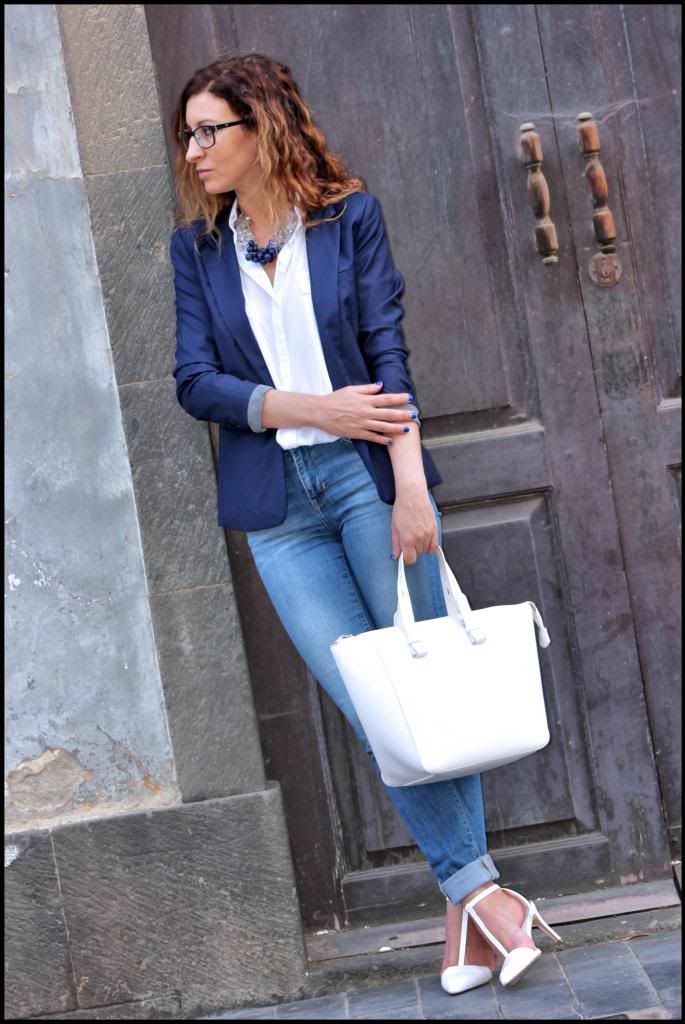 Solamente añadí un maxicollar con tono a juego, para no desviar la atención de mi interlocutor y del resto de personas que me acompañaban ya que al llevar mis uñas tan lindas maquilladas por el Salón Alhambra, era un elemento suficiente para mis manos en esa ocasión.
**Just added a maxicollar this outfit with matching tone , not to divert attention from my partner and the other people who accompanied me since carrying my nails so cute made ​​by Salón Alhambra , was a sufficient basis for my hands that occasion.
¡
¡Muchos besitos y sean felices siempre¡¡
Muchas gracias por vuestras visitas y comentarios. Sigue mis pasos estos próximos días en la red para que no te pierdas por dónde andaremos mi inseparable amiga Babi y yo, tendremos moda,artesanía, joyas, conciertos,.... y alguna sorpresita más.
Sígueme-Follow Me
**Thank you very much for your visits and comments. Follow my steps the next few days on the net , so you do not miss where we walk , my inseparable friend Babi and I , we fashion, crafts , jewelry , concerts , .... and some more surprise .